Al Chase

Dr. Al Chase is the Founder of White Rhino Partners, an Executive Coaching and Executive Recruiting practice based at CIC. Dr. Chase provides coaching for a variety of start-up Founders, CEOs, and other leaders Topics most often covered in coaching start-ups include: hiring, team building, strategic planning, investor and board relations, branding, communication, and leadership challenges.
Le Zhang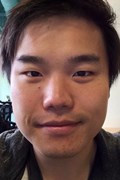 Le is the founder and CEO of Squadle, an IoT platform company that helps automate multi-unit restaurant operations for the likes of Sonic Drive-In and Chick-fil-A. Squadle is backed by 500 Startups, Bolt VC, Accomplice, Walnut Ventures, and more. He is named in several patents in the IoT field. Le has experience building technology companies from scratch, building scalable software technology platforms, fundraising, and in enterprise sales.
Elliot Laffer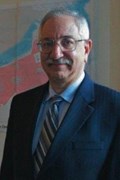 A proven problem solver with a history of getting people and organizations, both professional and volunteer, to operate at a higher level of accomplishment. As a regional sales manager, I built up my regions to become the top performers at both firms for which I had that role. On the volunteer side, I had a leadership role in three successful public review processes that were key to the success of three of the largest private developments in Boston history.
Barbara Clarke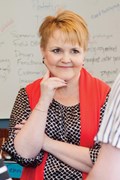 As a consultant, economist and investor, Barbara Clarke is passionate about inclusive innovation. She has seen the challenges and opportunities faced by companies and individuals when solving complex problems. She founded The Impact Seat to work with companies and individuals to bridge this gap. As an angel investor and partner in three venture funds, she has invested in 25 companies. She can speak on all startup topics, especially intellectual property, branding, growth and funding.
Ramesh Advani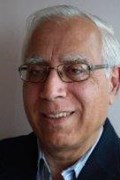 He is an experienced senior executive with over 30 years of global management in the financial services, high technology medical and materials manufacturing industries. As a former V.P. of Finance with Fidelity Investments, he was instrumental in Fidelity's India Operations. Ramesh has also held senior finance, operations, technical customer service, information technology & marketing positions in the medical diagnostics manufacturing industry with Corning, Chiron, Novartis, and Bayer.
Vinit Nijhawan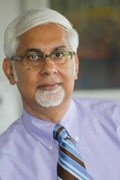 Vinit is an entrepreneur, investor and academic: - Led Boston University Office of Technology Development, launched 8 VC backed spinoffs - Teach entrepreneurship and technology development to graduate students: MBA, ENG, LAW, MED - Co-founder of LearnLaunch EdTech Accelerator - CEO and/or Founder of 5 startups - Past Partner at Key Ventures and Board of MassVentures
Jim Lamie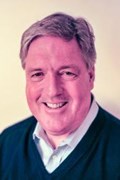 Jim Lamie is a career marketer in the consumer products industry with over 30 years experience working in corporate and entrepreneurial settings. Jim has held senior level positions with The Gillette Company/Procter & Gamble, SMS Audio, and founded JPL consulting. His broad experience encompasses several marketing disciplines: business plan development, strategy, investor presentations, integrated marketing, promotion, sports & entertainment marketing, licensing, and contract negotiation.
Jennifer Jordan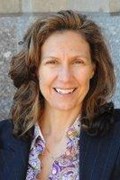 Jennifer Jordan, Vice President of MassVentures, an early-stage venture capital fund dedicated to investing in Massachusetts high growth technology companies. MassVentures is currently focused on Series A investments in software, data, analytics, crowd-sourcing, and the intersection of healthcare and IT. Please bring a high level pitch deck, covering at least: a.) The market problem b.) The size of the market c.) The team d.) The product offering e.) The exit strategy
Lauren Wood
Director, Business Development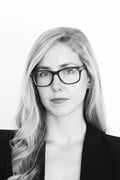 Frog Venture Design is the new investment arm of Frog Design offering branding, digital, and physical designs services to startups. Frog Venture Design actively invests in and helps startups bring products to market. Book a consult with Lauren who will be available two days only (June 1 & June 2) to offer personalized advice on branding, digital and physical design of your startup's product. Learn more: https://www.fastcompany.com/3069116/inside-frogs-wild-venture-design-arm.
Viral Shah
Senior Strategist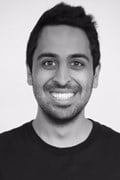 Frog Venture Design is the new investment arm of Frog Design offering branding, digital, and physical designs services to startups. Frog Venture Design actively invests in and helps startups bring products to market. Book a consult with Mackenzie who will be available two days only (June 1 & June 2) to offer personalized advice on branding, digital and physical design of your startup's product. Learn more: https://www.fastcompany.com/3069116/inside-frogs-wild-venture-design-arm.
Jacquie Kay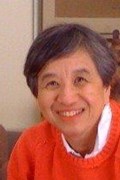 As an entrepreneur and educator, Jacquie works globally and locally, advising businesses, leaders, and organizations in planning and managing innovation, ventures, start-ups and projects. She founded two for-profit companies, WPI, Inc. and The Sun Walking Group, and, was founder of the Asian Community Development Corporation, a non-profit corporation. WPI, Inc., for 35 years, under Jacquie's guidance, was a successful international development firm.
Chuck Goldstone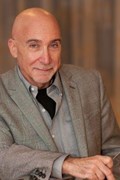 Startups often falter, not because their technologies aren't good, but because the stories they tell about them aren't. It's about content and intent: Finding your Core Story...the right message that says who you are. Making it clear/ engaging. Finding and articulating a compelling story. Creating strategies for any audience. Movings investors and markets to action. You'll chat with Chuck Goldstone, who for more than two decades has helped organizations find their voice.
Steve Davis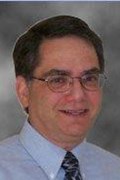 Join Steve to discuss operational, marketing, sales and funding strategies that you and your company may be facing. Steve Davis is a business growth and sales channel expert. Steve works with businesses, entrepreneurs and service providers who want to accelerate revenue growth to the next level and seize the most attractive growth opportunities. He is an active advisor, mentor and coach in the New England, MIT, MassChallenge, Seedcamp and Swissnex startup communities.
New Leaf Legal
New Leaf Legal, focuses on creatively developing Corporate, Entertainment, and IP infrastructures for their start-up clients as well as helping established companies embark on new and entrepreneurial paths. Stop by the Cafe to talk shop with Jess and Shannon!
Mitch Tyson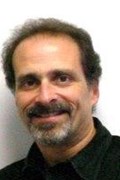 Mitch is a former CEO and is currently helping to build the cleantech ecosystem. He coaches entrepreneurs and serves on corporate, non-profit, and governmental boards. He is Chair of the New England Clean Energy Council, a partner in Clean Energy Venture Group, and serves on the boards of both Venture Café Foundation and Greentown Labs. If you want to talk to someone about the challenges you're facing as an entrepreneur he'd be glad to chat.
Jeff Janer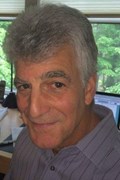 Thinking about where you want to end up is not something founders always do when they come up with a new startup or business idea. But that's one of the things Jeff can pass along from the 5 startups he started in the Boston area. Four of his companies have been acquired, so the 5 lessons learned related to strategy, sales, marketing and recruiting were keys to his success.
Joe Caruso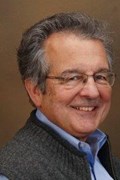 Please use bit.ly/vc-jcoh to book in Kendall. For the last 20 years Joe Caruso has served has been an "Advocate for entrepreneurs" as a mentor, coach, and personal advisor to CEO's and entrepreneurs. In recent years, he has served an investor, advisor and active director with dozens of companies, public and private. He also maintains an active consulting practice dealing with structuring and negotiation of acquisitions, strategic partnerships and financings, and dispute resolution.
George Mabry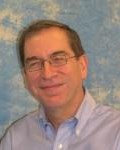 George is an active consultant, mentor and angel investor in the Harvard, MIT, and Boston entrepreneurial communities. With degrees in computer science and business, George co-founded a biotech market research company, acquired by a global bio-pharmaceutical service provider in 2008. If you are seeking feedback on your business concept, come prepared with high-level materials to explain your idea, including information on the market, team, and how you are addressing the problem/opportunity.
Hyejin Lee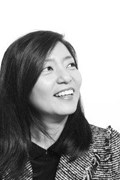 Hyejin Lee is CEO at THE MEME, Cambridge-based user experience design consultancy. As founder and thought leader of the firm, Hyejin has over 20 years of professional and academic experience in various design disciplines. With companies seeking her design expertise for their business problems, she has worked with various types of industry including consumer electronics, healthcare, robotics and start-ups.
Robert Donahoe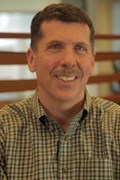 Talk strategy with a fellow innovator and founder who maintains an active IP Legal practice. Bob Donahoe focuses on "getting to yes" – assisting founding teams achieve their business goals with a strategic and efficient approach. He currently represents startups and global companies in technologies such as medical device, wearables and software. Bob recently led the development and business team that created a top-ranked (and patented) mobile sports app.
Mike Burtov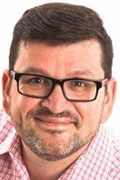 Mike is the founder and CEO of GeoOrbital and has over 15 years experience in starting-up and seeing companies thought their lifecycle. Mike is able to help with gauging product market fit, go-to-market strategy, marketing, advice on fundraising, navigating the Boston/Cambridge startup eco-system, team-building and crowdfunding (he has raised over $1 million on one Kickstarter campaign).
John Bailey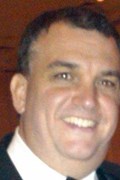 For more than 20 years, John Bailey has worked in accounting and finance roles from startups to Fortune 500 clients. John has advised numerous startups and is also a mentor at MassChallenge and Cornell University. Gain insight on basic Finance needs, complex financial modeling, strategy, financial planning, cash flow management, and everything in between. Just bring yourself and be ready to discuss your pain points and company direction.
Christine Dunn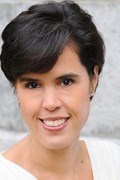 Christine Dunn has spent more than two decades working in media and communications. She has worked with and for major media outlets, from Bloomberg to the Boston Globe, and then struck out onto the entrepreneurial path and built an award-winning strategic communications firm, ArcPoint Strategy. Christine most enjoys working with innovators on commercializing their ideas and with entrepreneurs on bringing their ideas to market.
Hal Charnley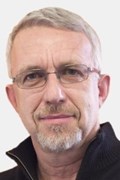 With over two decades of experience as a CEO, board member, or advisor leading expanding technology companies, Hal brings pragmatic perspectives to those looking to "get to the next level". Whether its building the team, raising capital, handling those tricky co-founder issues, or brainstorming your next great idea, Hal is here to help. He believes 80% of the challenges every business faces are common across all markets - you're not alone! Bring your questions, pitch deck, challenges and ideas.
Michael Gale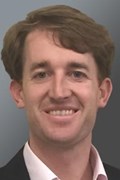 Michael Gale of WithumSmith+Brown, has an extensive background in US and International Taxation. In addition to working for PWC, Michael has run a top Pharma company US Tax department as well as business aspects of a startup. This gives Michael a good background to talk about the tax, accounting, and funding concerns of companies from startup to revenue-producing commercial enterprise. He is able to help you think about taking on new partners, funding, or entering into new areas.
Sankeetha Selvarajah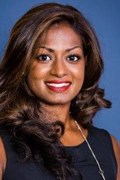 Selvarajah Law P.C. has a focus on corporate governance and business law across retail, technology and manufacturing sectors. Provides general counsel on all aspects of entity selection, business formation, corporate maintenance, funding and contractual review. Contractual review includes shareholder agreements, vendor agreements, asset/purchase sale agreements, franchise agreements, NDA & Non-compete, employment, contractor agreements sales & licensing agreements, and tenant/commercial leases.
Marcus Yee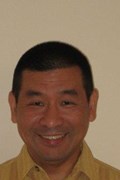 Marcus recently left IBM after more than 20 years of services to join force with an IBM Watson business partner and a predictive software startup. He sees the future as one of predictive. Any startups or enterprises that process the predictive capabilities will have the competitive edge. He specializes in strategic and sales process consulting to shorten sales cycles to customers. In 2015, he was on a team that works with startups, entrepreneurs, enterprises, developers, incubators, and VCs.
Paul Cosway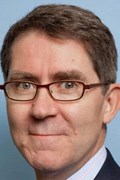 Professor Paul Cosway is a lecturer of strategy and innovation at Boston University's Questrom School of Business. Previously, Cosway served as a Consultant at Galatea Associates, founder of and managing partner at Ressen Design, managing partner at marchFIRST, founding partner of Mitchell Madison Group, and system architect and engagement manager at McKinsey & Co. He has 30 years of international experience in managing, strategizing and problem solving at the nexus of business and technology.
Investors Collaborative

Investors Collaborative (iC) provides venture capital to select early stage companies in a wide range of industry sectors including software, IT, biotechnology, clean technology, healthcare, energy, communications, hardware, and professional services. They seek to help individuals developing innovative technologies build world class companies.
Kevin Wiant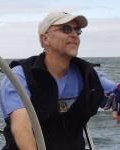 Kevin is Executive Director of Venture Café Boston, a nonprofit Foundation that connects the innovation community by managing spaces, programs and conversations. Previously, Kevin has been on the management teams of several early stage companies in the mobile, telecommunications, web and software industries. His executive roles have been in business development, sales, marketing, product management and corporate development.
Kerry Bowie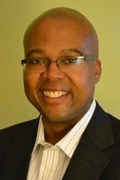 Prior to cofounding Msaada Partners, Kerry acquired extensive experience as an environmental engineer and manager with Texas Instruments in Dallas and the Commonwealth of Massachusetts. Kerry holds bachelor's and master's degrees in environmental engineering from MIT and the University of Michigan, respectively, as well as an MBA from the MIT Sloan School of Management.  Kerry is able to assist entrepreneurs with Business Fundamentals, Financial Management/Reporting, and Strategic Planning.
Jodi-Tatiana Charles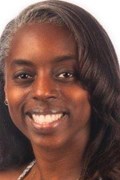 Jodi has enjoyed bringing people and companies together for over three decades. As a strategic marketing/branding specialist she has combined her passion for branding with her love of business development. After working on her Global MBA at Babson College and traveling to 14 countries within a year, and starting two businesses, she continues to be inspired to share her knowledge and expertise with clients worldwide.
Andreas Randow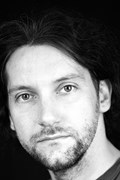 You built something? It solves a problem. Great. You think you understand your market. Do you? Let's figure out together where you're at and what needs to be done to turn your product into a functioning company. Andreas has expertise in SaaS, Software & Data Architecture, Mobile Applications, Startups, Big Data / Deep Learning / AI, Data Acquisition & Imaging, and Turnkey Business Development. Andreas works with East Horizon Investments.
Bill Larrenaga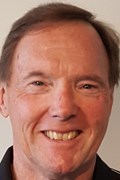 Bill is a Director with The CFO Center, the largest international provider of CFO resources, services, and solutions to the small and medium sized enterprise sector. Bill was previously a Partner of KPMG LLP, one of the Big Four CPA Firms. He has experience in high tech, manufacturing and retail and distribution industries. Be sure to bring your business plan including your high level pitch document, the problems you are addressing, the size of market, your team, the product offering, etc.
Marty Sack
SCORE Mentor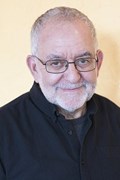 Marty Sack has mentored more than 200 start-ups over the last two years and is a regular business mentor at the Venture Cafe. As a Certified SCORE Mentor he brings with him the resources of more than forty additional successful executives, Venture Capitalists, Marketing and Digital Marketing experts, small business owners, and other Professionals from diverse areas of business and non-profits–all volunteers offering free business advice and mentoring services.
Kristin Polito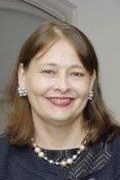 Senior Associate Director, Working Professionals MBA Programs, Babson College Provided senior leadership for Babson's Blended Learning and Evening MBA Programs, and directed the recruitment and admissions efforts for these programs Additional expertise in financial services strategic planning, mutual fund supermarkets, competitive analysis, defined benefit plans, and venture capital portfolio management Also serves as university adjunct professor of management and entrepreneurship.
Phil Crutchfield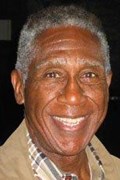 Phil has over twenty years experience in banking and Venture Capital. His banking experience also includes ten years with the Federal Government in the FDIC. Phil's government responsibilities involved contracting with the Government and Small Business & Minority Outreach. His other background experience includes a number of years serving on the Boards on various Non-profit Social Service and Recreational organizations. This activity included Strategic Planning, Marketing and Fundraising.
Sissi Liu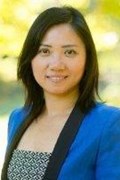 Sissi Liu a cleantech startup mentor with experience in venture investing and entrepreneurship. She's invested in and served on boards of cleantech companies as well as mentored budding entrepreneurs. Most recently, Sissi headed up business development for the North American region at Joule, a pioneer in converting waste CO2 into valuable fuels and chemicals. Join her to chat about your business challenges and generate ideas for solutions to overcome them.
Stephanie Lustgarten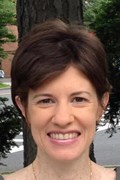 If you have a Life Science clinical question, bring it to Stephanie Lustgarten. She has nearly 15 years of experience in clinical development in the life sciences/biotechnology/pharmaceutical industry with a focus in oncology. Additionally, she has experience in phase I through phase III clinical trials and has lead global regulatory submissions from a clinical data sciences perspective, including New Drug Applications (NDA) and Marketing Authorization Application (MAA).